Shanti Shabbat @ MJCS
March 1, 2019 @ 7:00 pm

-

9:00 pm

Free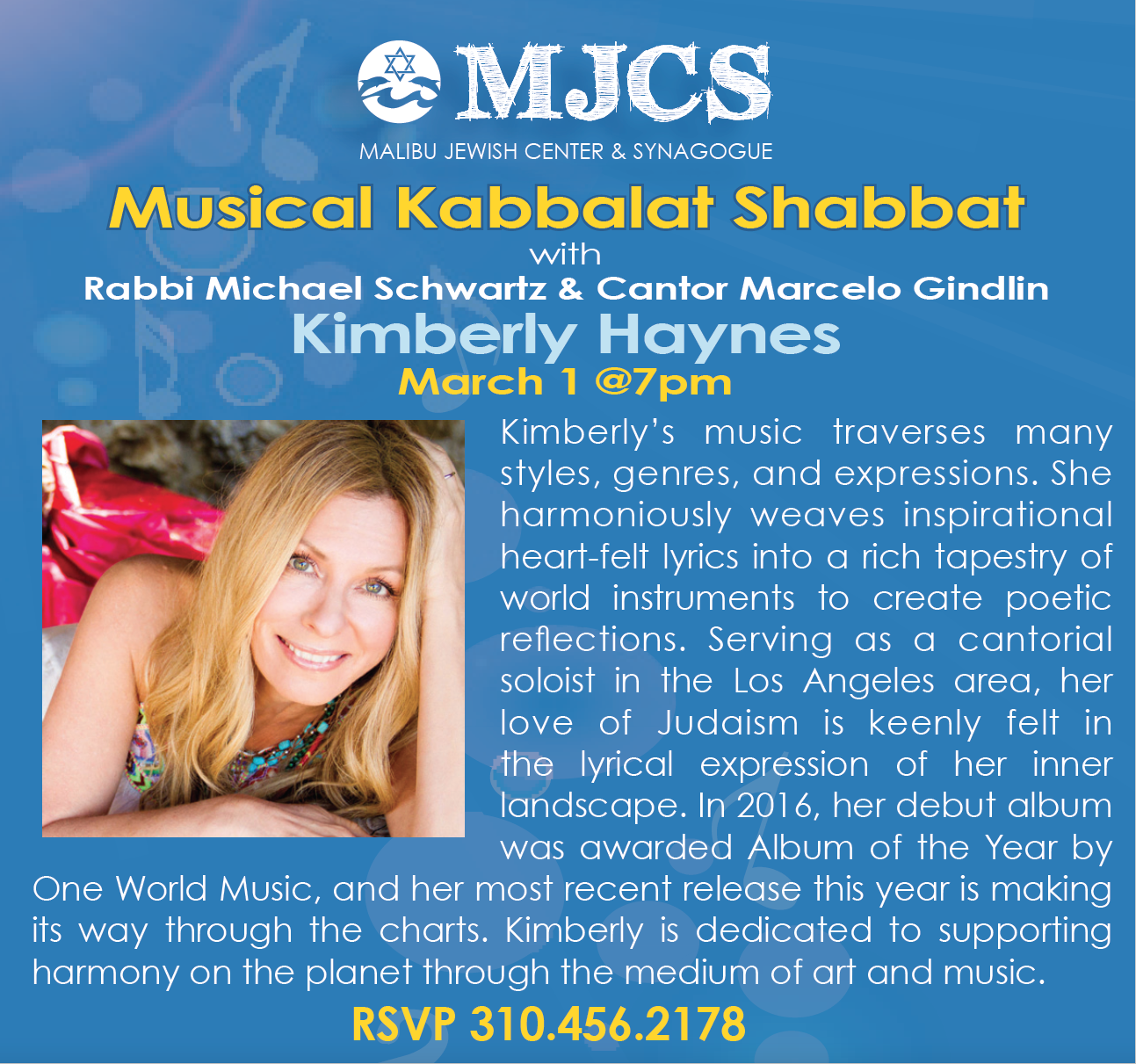 SHANTI SHABBAT
AT
Malibu Jewish Center & Synagogue
Rabbi Michael Schwartz & Cantor Marcello Gindlin
Come experience an all new way to begin your weekend with Shanti Shabbat at the inspiring beach side Malibu Jewish Center & Synagogue. Bid farewell to the-week-that-was and elevate your Friday evening with friends, song, a glass or two, meaning and a feeling of Shabbat Shalom.
Kimberly Haynes is the inspirational musical artist for March in the Shanti Shabbat concert series.  Her music traverses many styles, genres, and expressions. She harmoniously weaves inspirational heart-felt lyrics into a rich tapestry of world instruments to create poetic reflections. Serving as a cantorial soloist in the Los Angeles area, her love of Judaism is keenly felt in the lyrical expression of her inner landscape.
Kimberly's debut release, Awaken Me, won Album of the Year in 2017 on the One World Radio international platform. This week, it was announced that her 2018 release, In Dreams, has been nominated again for Vocal Album of the Year.
Kimberly is dedicated to supporting harmony on the planet through the medium of art and music.
M

usic  

J

oy  

C

ommunity  

S

habbat