Yoga of Voice & Vibration : Free Your Voice!
March 24, 2019 @ 11:00 am

-

5:00 pm

$189.00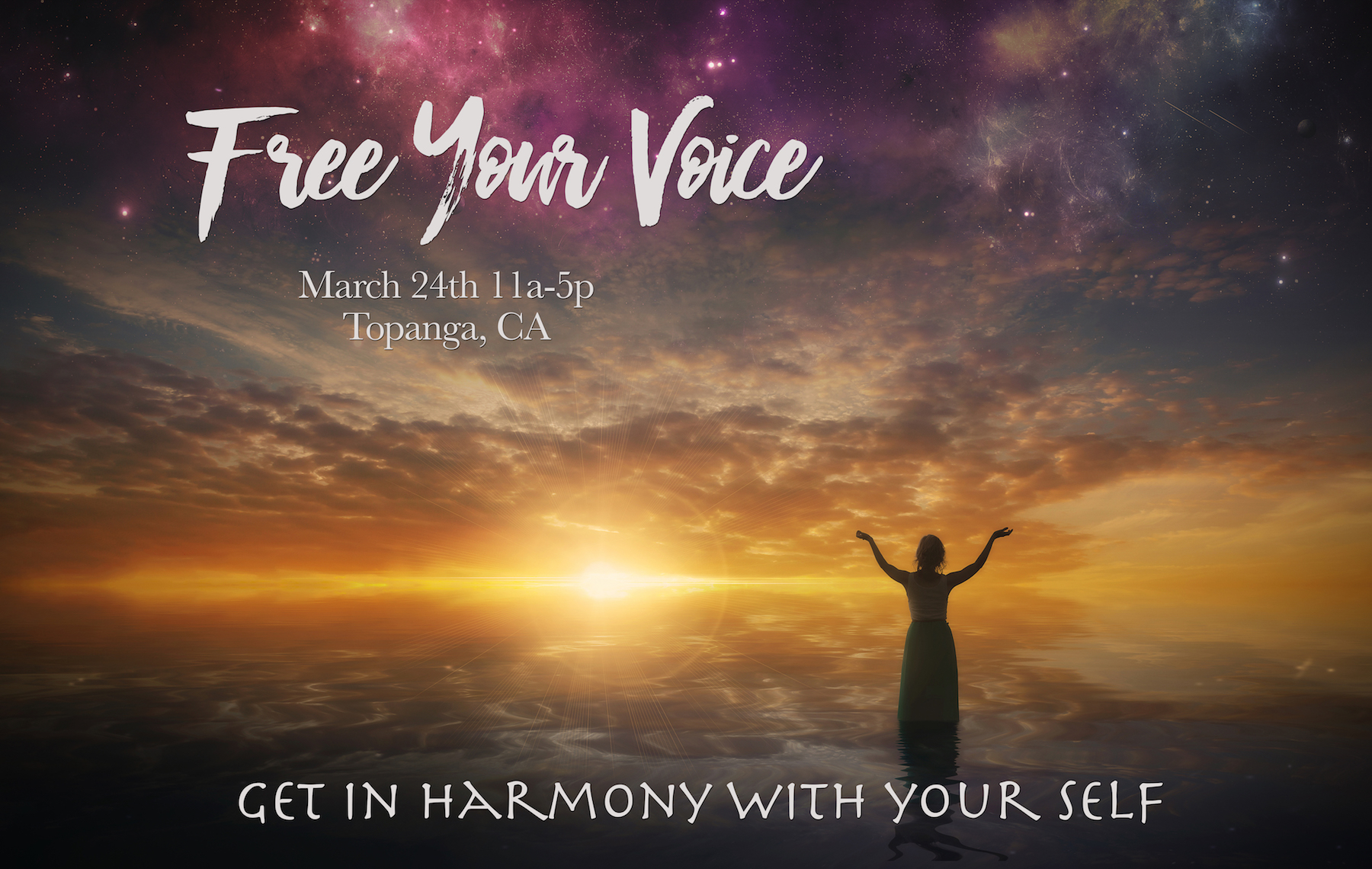 SINGERS SPEAKERS CHANTERS TEACHERS
FREE YOUR VOICE on March 24th
11a – 5p
Topanga, CA

early bird $118 til March 1
regular registration $189 after March 1
✓ Are you ready to abandon self-judgement and fear?
✓ What would it be like to express yourself clearly and authentically?
✓ Would you like to connect with your most unique mode of expression?
✓ Do you want to meet yourself and others with greater clarity and intention?
Ancient tradition and modern experts agree that traumas and negative cultural conditioning are stored in the fifth chakra (also known as the throat chakra). Stuck energy in this area can present as an inability to express oneself comfortably and easily through speech, song, and vocalization.
Freeing the voice through a proven process opens the flow of energy through this important center of expression.
IN THIS WEEKEND IMMERSION we will cover:
SKILLS & FOUNDATION:

 Speaking & singing with ease

 Vocal Range

 Resonance & power

 breathing & posture

 Releasing tension & strain
EXPLORE THE POSSIBILITIES

 Expressiveness & Color

 Limiting beliefs & your relationship to your voice

 Intonation & flexibility

 Delivering the message of your song
BUILDING CONFIDENCE

 Performance tips

 Singing & communicating with other musicians

 Singing unaccompanied

  Singing in community

 Learning a song – the components
CLAIM MY SEAT – $189 after MARCH  1 
WHAT YOU WILL GAIN:
~ A complete understanding of basic technique
~ Increased confidence in your voice 
~ Full experience of singing with ease
~ A complete at-home practice routine
~ The joy of singing!
OPEN TO ALL LEVELS!
~ Beginners encouraged
~ Intermediate levels: Participate in a master class session!
~ Informative, fun & inspiring
~ Let go of what has been standing in your way
EXPERIENCE THE FREEDOM OF:
~ Releasing self-judgement
~ Gaining awareness of and letting go of the myths you have about your voice;
~ Using your authentic voice
~ Connecting to the source of your voice
~ Embodying the pure potential of your unique vibration
~ Forgiving and releasing what has been standing in your way
Kimberly is deeply compassionate, learned, and her vibrational energy field soothes anyone lucky enough to be around her. She is immensely talented, but what is most amazing about her is that she wants everyone else to be their very best self, too, and she does all she can to help those she meets to get there.
I feel so honored to be working with her to explore and enhance my unique voice and singing abilities. She combines a gentle and loving coaching approach along with immense experience and profound expertise. I have learned to make subtle body and breathing adjustments that are having a huge impact on my vocal delivery and confidence.
Kimberly's energy made the class joyful and fun. Her practical and applicable instruction gave me real tools I could bring home and practice with. She helped me move past judgements and myths I have believed about my ability to sing. I have a new level of confidence and belief in my ability to sing. I only hope there are more workshops to attend in the future!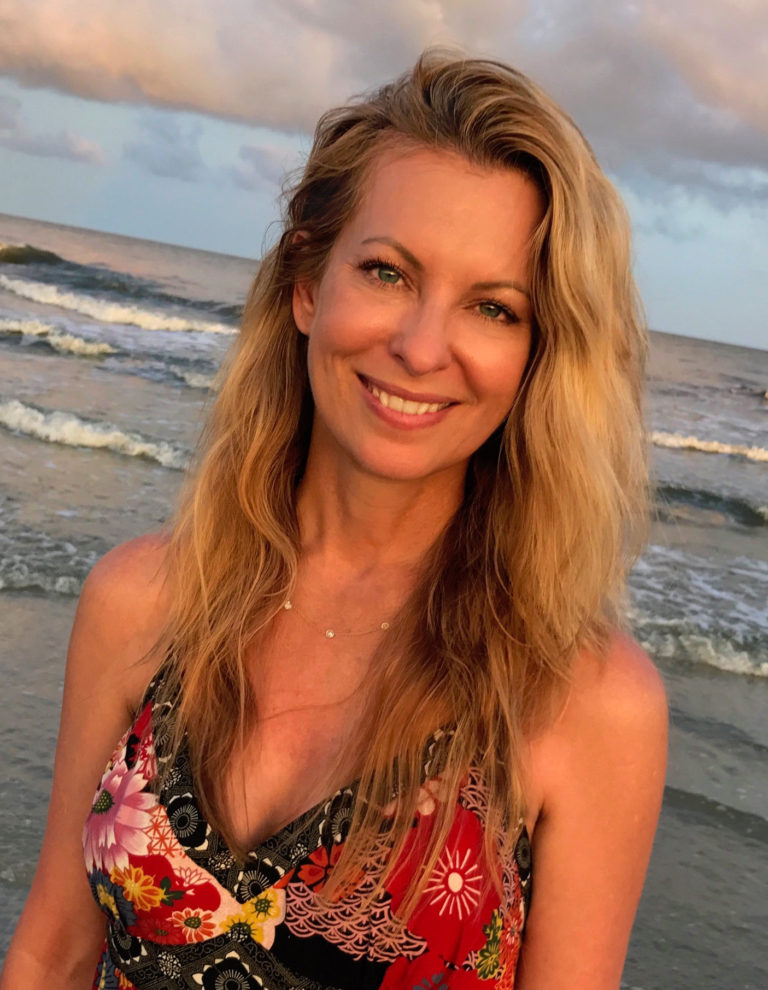 Kimberly Haynes has dedicated her life to healing through sound and music. With a vast reservoir of experience and insight into the transformative power of music and singing and a deeply devotional relationship to her craft, Kimberly is a uniquely qualified guide for those seeking reconnection with their true voice, both inner and outer.
Kimberly's background includes:
30+ years of vocal pedagogy,
20 years study of sacred music from around the world,
15 years Jewish studies and cantorial service in a Los Angeles synagogue,
Deep, continuous study and practice of yogic science
5 years apprenticeship in sound healing gatherings and traditional South American ritual
3 years study of Kirtan (Indian chanting)
3 years leading Sacred Song Circles
Founder of Yoga of Voice & Vibration
Award winning recording artist
Founder of Your Life On Purpose