SPECIAL GUEST
WHO IS THIS?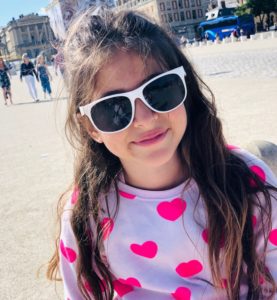 YOU WON'T WANT TO MISS LEARNING ALL ABOUT THIS
REMARKABLE YOUNG LADY ON SATURDAY NIGHT AT
 ? ? ? Get your ticket today  ? ? ?
Global Truth Center
Westlake Village, CA
Click on the ticket now ??
PLUS PLUS

!
Ample, easy parking
hand-crafted jewelry
Ayurvedic wellness potions
---

LOCAL WESTLAKE CUISINE

CLICK ON THE IMAGE TO MAKE YOUR RESERVATIONS AT
THE GRILLE

After over 35 years in the restaurant business, The Grille has learned what simply does not cut it. Every dish is in the goal of serving the perfect meal. At The Grill, you'll recognize it from the first bite.The philosophy is simple: only the best ingredients. Robust sides and impeccable wines & spirits in a chic ambiance with modern décor.
MEDITERRANEO

Mediterraneo offers a creative bistro style seasonal menu that utilizes the freshest seasonal produce, herbs, seafood, poultry, and meats available in the market. Our award winning wine list offers the best influences and sophistication of the old, and the new world's varietals and wine makers' creations. The service is friendly yet professional, and the ambiance is comfortable but sophisticated, classic-elegant, romantic, and relaxing.