THIS YEAR AT BHAKTIFEST
September 12, 2018

-

September 17, 2018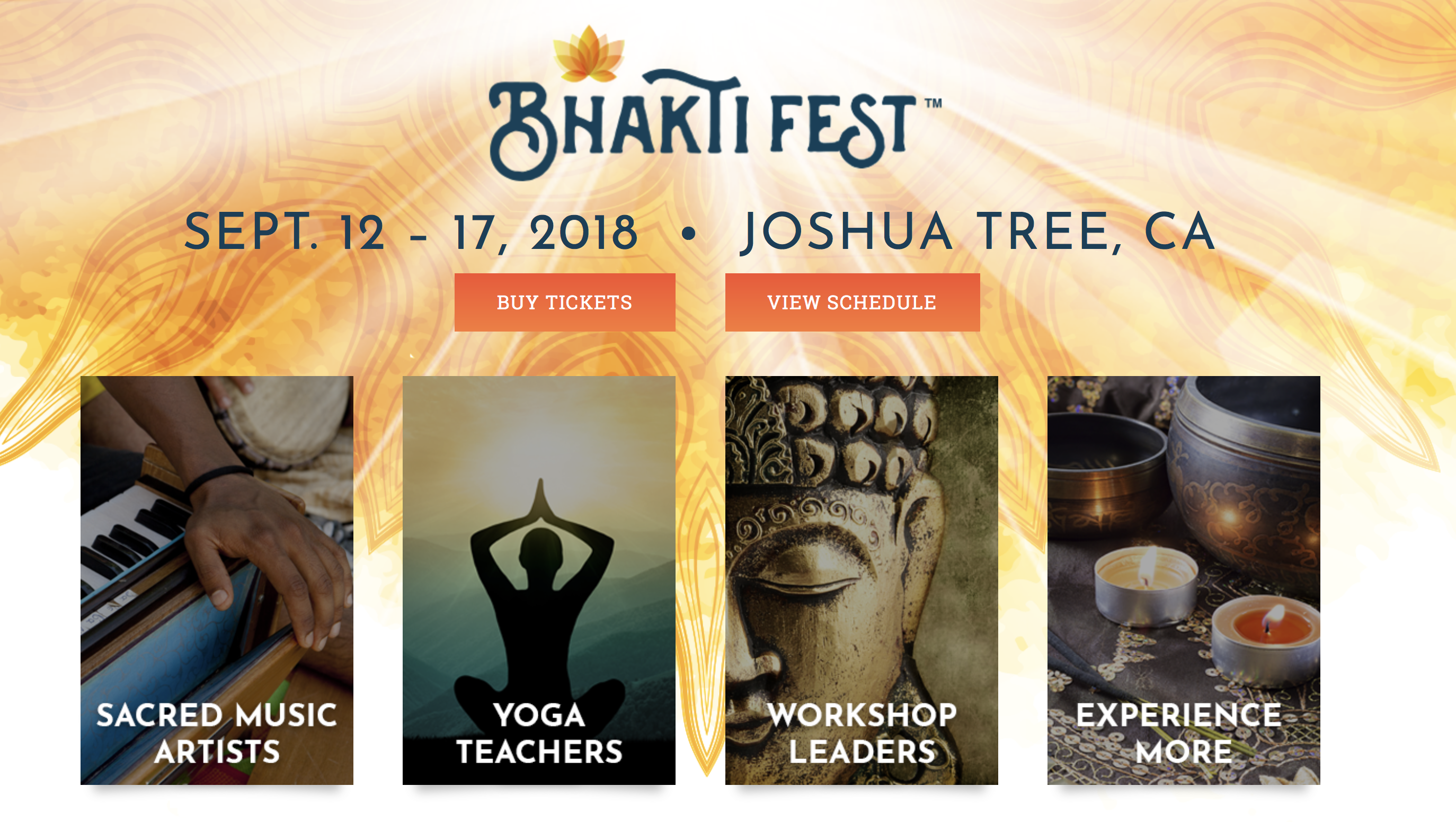 I have so much to share from the summer…. I don't even know where to start, but I got a call last week that is eclipsing the summer news at the moment! 
I'm beyond thrilled to have been invited for the first time to be a featured artist at BhaktiFest, the premiere yoga and kirtan festival on the occasion of their 10th anniversary!
September 12-17, 2018 
Being welcomed into the family of my bhakti brothers and sisters is really a dream come true as an artist in the world of devotional music.
I'm back in rehearsals with Vito, putting together an awesome set of music for the event.
I will be up on
September 13 at 1p
Hanuman Stage
I have a couple discounted tickets that will go fast.
If you'd like to grab one, let me know right away 🙂
"BhaktiFest – The Spiritual Woodstock of the Decade"  
"Come and experience the largest gathering of the finest yoga and kirsten leaders in the world. BhaktiFest will be the most amazing festival of the entire year, anywhere. Nurture yourself and your practice with the best vegetarian fare, healing sanctuary, mens and women dedicated domes, kids' land… always in an alcohol-free environment of safety, love, and compassion."