With the full moon, the Spring Equinox, and the longer days, I really feel the bursting forth of life in nature AND in me!
I'm working on music in the studio with my in-house musical genius, Vito Gregoli. We've got a new single we've been working on with Ben Leinbach and I'm super excited to share it with you soon. The vibe is different than anything I've done yet and I can't wait for you to hear it.
Toward staying inspired, this week's article on my coaching website is about how to create personal ritual. Personal ritual helps us stay connected to what truly matters to us in our lives. Check it out and share in the comments how you stay on track and what your personal rituals are 🙂
There some sweet events coming and a new evening of musical inspiration on the calender, so give a scroll down the page before you go.  AND! Dont forget!
 ***** This Sunday *****
FREE YOUR VOICE!
11-5p
Topanga, CA 
Click here or on the link below and get your spot reserved
Thank you for your presence. I know your time is precious.
With love, Kim.
MARCH 30 7-9p, Yoga Desa in Topanga, CA
Join me in this profoundly beautiful practice of personal alignment with your core symphonic vibration. Its a practice you will want to return to again and again.
AND MARK YOUR CALENDERS!
KIMBERLY HAYNES & BARAKA MOON
A night of inspiration
MAY 18, 2019, 7P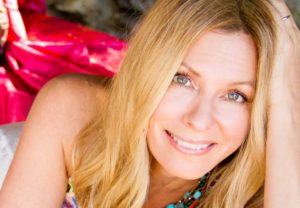 BARAKA MOON delivers pulsing, soulful and spiritually charged dance music with a positive message of peace for the whole world!  Uniting influences from mystical Sufi trance songs, Indian ragas, African beats & the Australian Aboriginal didgeridoo Baraka Moon is based in the San Francisco Bay Area.